Credentials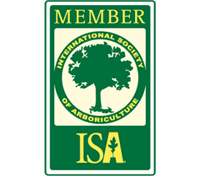 International Society of Arboriculture (ISA), Member
Through research, technology, and education, the International Society of Arboriculture promotes the professional practice of arboriculture and fosters a greater worldwide awareness of the benefits of trees.
---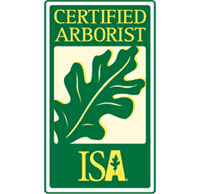 ISA Certified Arborists
Multiple Certified Arborists on Staff
An arborist by definition is an individual who is trained in the art and science of planting, caring for, and maintaining individual trees. ISA arborist certification is a nongovernmental, voluntary process by which individuals can document their base of knowledge. Certified Arborists are individuals who have achieved a level of knowledge in the art and science of tree care through experience and by passing a comprehensive examination developed by some of the nation's leading experts on tree care. Learn more about hiring a Certified Arborist.
---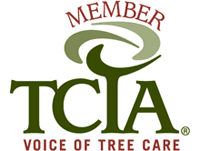 Tree Care Industry Association (TCIA), Member
The Tree Care Industry Association is a trade association of 2,300 tree care firms and affiliated companies worldwide and was established in 1938 as the National Arborist Association. Their mission is to advance tree care businesses. The TCIA develops safety and education programs, standards of tree care practice, and management information for tree and landscape firms around the world. They provide continuing education, training, conferences and publications to promote the safe and appropriate practice of tree care.
---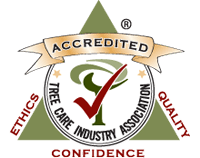 TCIA Accredited
Gage Tree Service is the first and only accredited company in Alaska.
TCIA Accreditation is a third-party consumer confidence verification program administered by the Tree Care Industry Association to help consumers identify qualified tree care companies who conduct business in a safe, legal, and ethical manner. TCIA Accredited companies are required to meet stringent criteria for professionalism, employee training, state and federal safety regulations, business ethics and consumer satisfaction. All TCIA Accredited companies have undergone a comprehensive on-site audit of professional and business practices, aimed at safeguarding consumers.